Ben-Hur musical premiere in Seoul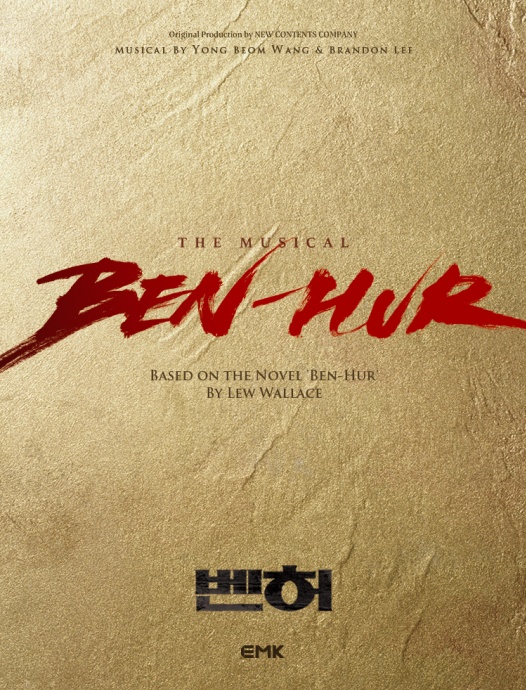 The musical is running from 2 September to 19 November at LG Arts Center Seoul
EMK Musical brings spectacular musicals to South Korean stages. Their last premiere is Ben-Hur, a classic story, based on the novel of the same title by Lew Wallace. The musical was written by Yong Beom Wang and Brandon Lee.
Ben-Hur is an award-winning show, that won the prize of The Best Prize, The Best Set Design Prize, The Best Ensemble Prize, and Ensemble Award, and Nominated in 11 categories. The musical returned to the stage after four years.
Jerusalem groaning at the persecution of Imperial Rome, 26 A.D. Ben-Hur, a prominent Jewish aristocrat, reunites after a long time with his friend Messela, who returned as a commissioned officer in Rome.
Messela, who survived many wars, asks Ben-hur to mop up the Jewish rioters, but Ben-hur refuses. Messela takes issue with this and charges the entire family of Ben-hur with treason. Ben-Hur, falsely accused, becomes a rowing slave for a Roman warship.
Three years later, Bencher's warship was wrecked during a battle against pirates, and Ben-hur, who saved the life of Commander Quintus, gained the status of freedom and became a Roman aristocrat. After overcoming the crisis of life and death, Ben-Hur decides to take revenge on Messela for taking everything from him.
On the other hand, Jerusalem is buzzed by rumours that a new king of Judea is coming from Nazareth. Finally, Ben-Hur comes back home and stands in front of the starting line of the tramway against Messela...
Watch the trailer here: