Pretty Woman: The Musical is set to premiere in Hungary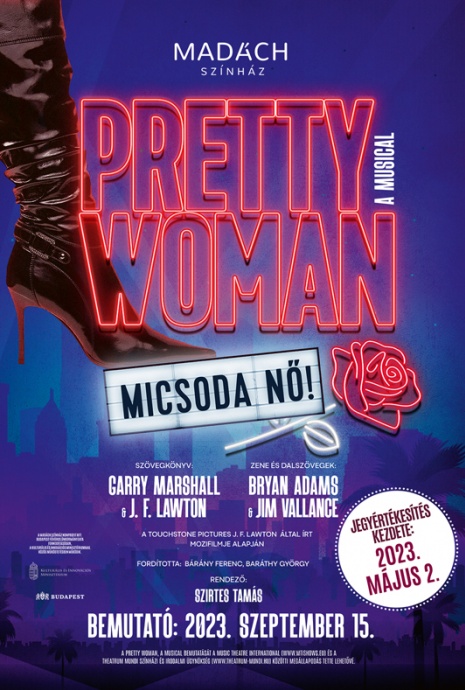 Hungary`s one of the biggest theatre Madách Theatre prepare to premiere Pretty Women in September 2023
Pretty Woman: The Musical premiered on Broadway in 2018 which was followed by the West End premiere in 2020. Madách Theatre was always famous to follow international musical trends in a very unique way. This means, as usual, the Madách Theater will stage a non-replica version of the musical. This version of the show will showcase an independent creative concept and direction different from the original.
Rehearsals for the autumn premiere will begin in the next few days. Pretty Woman: The Musical will debut on September 15.
The story is based on the screenplay of the iconic 1990 film of the same name, which is about the love between Vivian Ward, a free-spirited Hollywood "hostess" and wealthy businessman Edward Lewis. Everyone knows the modern-day Cinderella story, but the musical also has other characters and twists in store for the audience.
Book by Garry Marshall and J.F. Lawton, music and lyrics by Bryan Adams and Jim Vallance, director Tamás Szirtes