The Producers set to premiere in Barcelona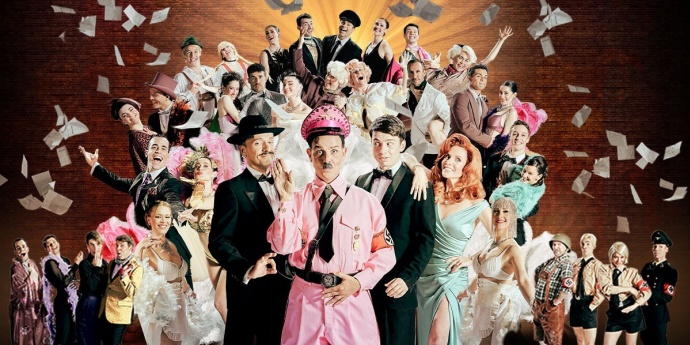 The musical will play at Teatro Tivoli in Barcelona from 15 September
Max Bialystock, the former king of Broadway producers wants to get back his worn-out fame. After a catastrophic premiere, his appointed accountant, Leo Bloom discovers that there is a way to become rich if someone creates a show that no one wants to watch. Leo has a dream of someday becoming a theatre producer. Max convinces him to try out his idea to create a failed show. They start by finding the worst show, worst director, and worst actors. When their new production, "Springtime for Hitler," turns out to be a smashing success, the plan is thrown off, and they are in danger of ending up in prison.
In the new show of Teatro Tivoli Armando Pita and Ricky Mata will lead the cast as Max Bialystock and Leo Bloom,  accompanied by Mireia Portas as Ulla, José I. Mosquera as Franz Liebking, Oriol Burés as Roger de Bris, Bittor Fernández as Carmen Ghia and Àngel Llàcer.
The show is directed by Àngel Llàcer and Enric Cambray with musical direction by Manu Guix and Gerard Alonso, and choreography by Miryam Benedited.
The show will premiere on 15 September.